If you must learn how to connect a Midi Keyboard to a Mac, then you will be pleased to know that there are actually three ways to do so. The first way is to connect the Midi Keyboard with a USB cable. The second way is to connect with a DAW (Digital Audio Workstation.) Trusted Source Digital audio workstation - Wikipedia DAWs are used for producing and recording music, songs, speech, radio, television, soundtracks, podcasts, sound effects and nearly any other situation where complex recorded audio is needed. en.wikipedia.org The third way is to connect with Bluetooth. All three ways can connect a MIDI keyboard to Apple's popular music-making feature mac garageband Trusted Source GarageBand for Mac - Apple (CA) GarageBand for Mac has everything you need to learn, play, record, mix and share incredible music, even if you've never played a note. www.apple.com . However, if you want a way to connect a MIDI keyboard to Audacity using Mac, according to Musicians HQ Trusted Source Midi Keyboard in Audacity? – How To Make It Work – Musicians HQ Audacity is free, open-source audio software that can be used for basic audio production. The fact it costs nothing means it is a popular choice. musicianshq.com it can't be done directly. This is because Audacity is limited open-source software that does not have the ability to record or write a MIDI file. Still, it can be configured if you know the Nyquist programming language. It is much easier to learn how to connect a MIDI Keyboard to Mac with or without a USB using portable, compact keyboard controllers and DAW systems.
How to connect MIDI keyboard with USB cable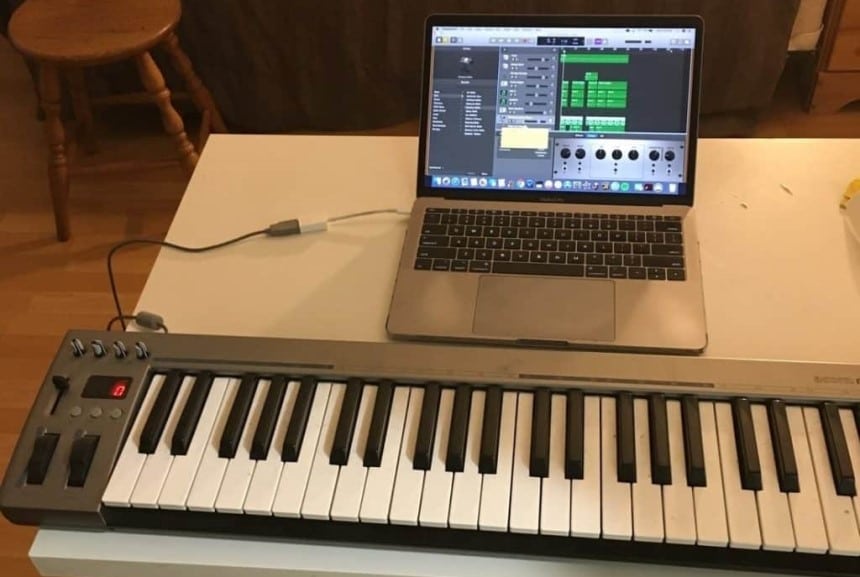 It is very easy to set up a midi device on a mac. Your number one priority is to make sure that you have installed the software provided by the keyboard manufacturer and, if necessary, the MIDI interface. However, usually, you can use the Apple computer's built-in interface. Every Mac has a feature called the Audio MIDI setup that enables you to reconfigure it to meet the requirements of your MIDI keyboard. The biggest issue with connecting a USB cable to a Mac is that many Macs especially, the most recent laptops, do not have a variety of ports. In fact, many do not have anything but a microphone slot and a standard small MAC USB magnetic connector. This means you might have to purchase an inline cable with the appropriate inline cable connector with the proper output for the MIDI to trail your connections through to the adaptor ports to the ports in the Mac. You can also buy Ethernet Midi Interfaces that are small boxes with different ports. Some of the older, bigger desktop Macs do have the appropriate circular ports with 5 pins that are often required to connect a Midi keyboard to your Mac computer, so if you have a newer Mac then buying an adaptor to accommodate the USB cable head of your MIDI is necessary
Once you have both devices connected with the appropriate cables and adaptors (usually suggested by a Mac salesperson or tech person or by the MIDI's operation manual), Mac's in-built Audio MIDI set up will take you through the entire process, asking you to name your new configuration and then asking to add the new device to the MIDI Studio toolbar. You can then click the channels for transmitting and receiving audio and choose what ports you will use to connect the MIDI. The Mac will then provide you with a MIDI Studio window that will fine-tune the MIDI Input and MIDI Output connections.
How to connect with A DAW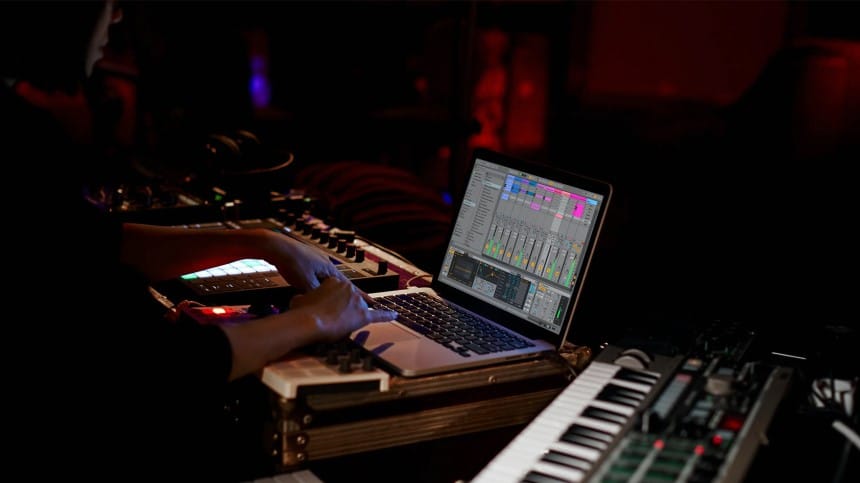 A DAW (digital audio workstation) is a device with a keyboard that has programmable pads and encoders, giving your experience of creating music more functionality. The switches on a MIDI can either be dimmers or on/off switches that send data to your Mac. Once again, connecting a DAW is about making sure you have the right cables and that you have installed the software that comes with the DAW. DAWS comes with all kinds of slots for cords with different cable heads, but the most common is going to be the round connector hole with 5 pins that connect to the DAW itself. Depending on the type of Mac you have, connecting to matching circular pin holes on your Mac or connecting to an adaptor that then allows you to connect the Mac helps you configure your studio using the Mac Audio MIDI setup. The great thing about a DAW is that they allow you to connect multiple devices through the ports, putting together your own pro-level sound studio.
How to connect with Bluetooth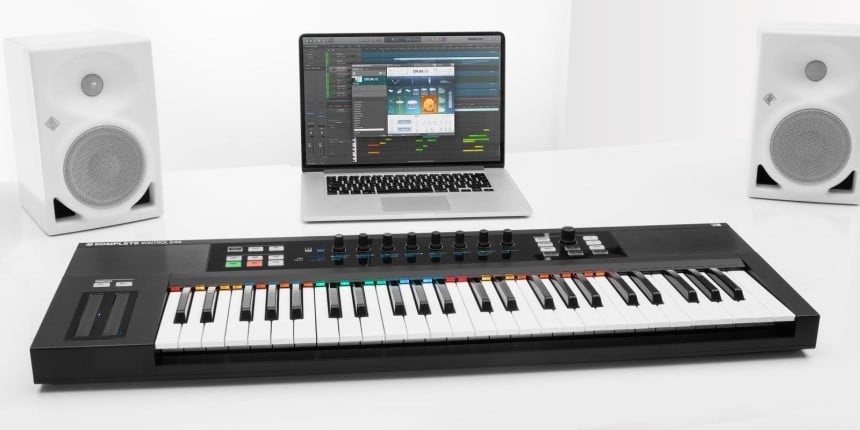 If you don't have the right USB cords or ports on your Mac it is likely because it is an advanced model that can easily connect to a Bluetooth device. Bluetooth connects your Mad to your MIDI or DAW using a wireless radio wave contained in a microchip in your computer that must be activated so that it recognizes the MIDI  as a compatible connection. This is simple to set up; go to the Audio MIDI set up app on your Mac, easily found in your apps or finder and find Midi Studio. In the toolbar, you will see the option to configure MIDI Studio with a Blue Tooth Button in the upper bar. You will then be prompted to pair your Bluetooth MIDI and then click Connect. The only cases where this does not seem to work are when the Mac is too old to have the Bluetooth option or if the MIDI is also vintage and does not have wireless connectivity. For a more in-depth explanation of how Blue Tooth connections serve to attach external devices to your device, read this Scienceline article Trusted Source How do Bluetooth devices work? - Scienceline Bluetooth technology is everywhere — in our cars, our homes, our laptops, even our ears. So how does it work? scienceline.org about how BlueTooth works.
Final thoughts
As you have learned how to connect a midi keyboard to a Mac that your results may only be as good as the MIDI keyboard that you choose to create beautiful choices. If you don't like a big learning curve, Integradaaudio Trusted Source Should I Buy A MIDI Keyboard Or Synth? (Are Synths Worth It Anymore?) MIDI Keyboard and Synth are incredibly popular in both live and studio environments, though they each have significant differences that separate them… integraudio.com recommends using a synthesize as it has almost no learning curve at all. However, according to this article, using Audacity without a keyboard might also be an option for you, as it has an integrated keyboard. The best way for you may depend on the compatibility of your computer with MIDI software. For instance, even though you know how to connect a midi keyboard to a mac with no USB cord, older Macs may not have the necessary Bluetooth. For those with a desktop computer or more room on their desk, then the Arturia Miilab MKII is highly recommended as it has 25 note velocity, software, pitch bends, and other great features. For something, more portable try the Alesis 25-Key Portable Keyboard Controller that can play a full melodic range. This article on the best Midi keyboards under $300   recommends both models, and after researching how to connect a MIDI to a Mac, we agree.