Roland has been around since the 1970s and has a reputation unsurpassed by other digital piano manufacturers. Music greats such as Michael Jackson, Dr. Dre, and Tayor Swift have used these fantastic pianos. In this review of the Roland RD-2000, you will be able to determine for yourself if this is the right piano for you.
Unlike previous models, Roland wanted to combine a digital piano with a workstation. The Roland RD-2000 does just that with two independent sound engines, a SuperNATURAL based sound engine, and features such as its eight knobs with LED status indicators and nine sliders. Making this one of the most sought-after combination workstations and digital pianos available today.
While the Roland RD 800 was an excellent digital piano for its time, having such features as over 1100 sounds, an intuitive interface, and the ability to manipulate sounds quickly, Roland wanted to create something new to keep up with musicians everchanging needs. And needless to say, they did it. There are two wave expansion slots to download additional sounds from past RD stage piano series; (RD-500/600/700SX/700GX/700NX). These are all available on their Axial website.
Roland's latest addition, the RD-2000, is the most powerful digital piano they currently have available. We are reviewing the Roland RD-2000 because of its top-of-the-line features, excellent playability, and vast popularity. However, is it worth it? By the end of this review, you'll know the answer to this question and others you may have.
Specifications
| | |
| --- | --- |
| Keyboard | PHA-50 (88 full-sized keys, weighted) |
| Polyphony | 128 voices |
| Tones | 1,100 |
| Dimensions (in.) | "55-⅝ x 14-⅛ x 5-9/16 " |
| Weight (lbs.) | 47.14lbs |
| Warranty | 1-year |
This product's also been included into these rankings:
Review
The Roland RD-2000 comes loaded with every feature you'd ever need, from a digital keyboard combined with a synthesizer. It is considered a performance powerhouse featuring eight knowns with LED status indicators and nine sliders for real-time control and sound effects. You can control internet sounds and external sources by using the eight assignable zones. Roland has also added two wave expansion slots if you need even more sounds.
The Roland RD-2000 is a PHA-50 keyboard featuring a hybrid wood encased in an aluminum shell that is not only beautiful and highly durable. It features two independent sound engines and advanced control features, putting it far above most of its competitors. Weighing 47.9 pounds, you don't have to worry too much about damaging it while going from one studio to another.
Overall performance and design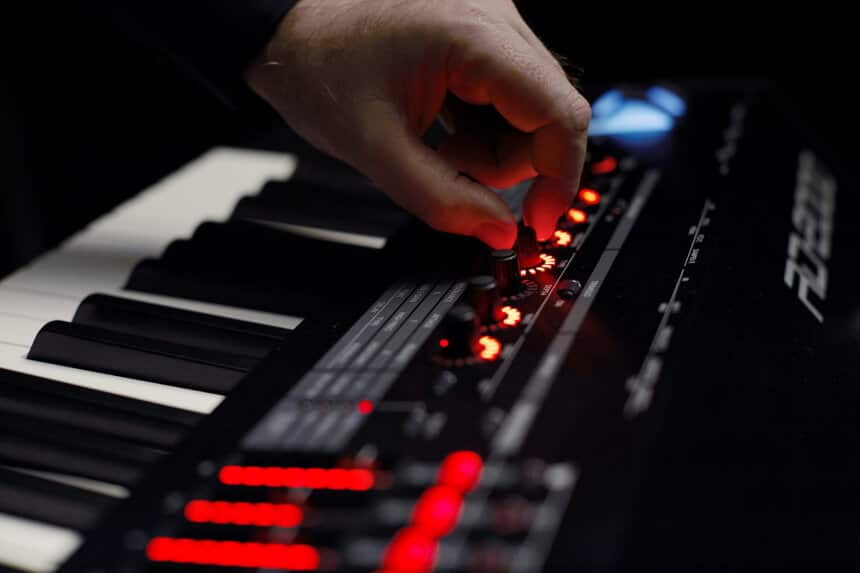 This well-equipped digital piano is enough to make even the most experienced musician excited. As soon as you remove it from the box, you can see it's much more than your typical digital piano. The design is a hybrid wood and molded construe with an aluminum sleeve for premium touch and long-lasting durability. It weighs an impression of 47.9 pounds, making it perfect for traveling.
The intuitive interface is geared towards professional musicians. Anyone else will struggle to play it and likely have to return it. With the sliders and buttons, it's perfect for live performances.
The front panel is impressive and something sure to impress anyone. It has an LED backlighting making everything easy to see no matter how well lit the area is. The knobs, faders, and buttons are laid out on the front panel giving you control without using the menu feature. The most frequently used features are located on the left side of the keyboard so that you can access them quickly.
The buttons have a significant overall feel to them, offer good tactile feedback. The buttons are large enough to select the type of sound needed easily, and they can easily change the sound variations by using the display screen. This is the same as previous models making it easy to pick up on and navigate sounds.
Like the buttons, the knobs are sturdy with a great overall feel. The three main knobs, depth, rate, and feedback, allow you to modify the sounds of the effect. They are each labeled with specific effects. You can assign particular parameters to the depth, rate, and feedback knobs, making them easier to navigate. If you want it to get a bit more complicated, you can pass on setting the parameters.
Keyboard

One of the most important features you should look for is how the keys feel. If you're looking for one that feels like an actual piano, you want it to come with 88 full-sized weighted keys. They should be made from wood with an ivory surface. The Roland-2000 fulfills these needs and goes above expectations with this digital piano.
The Roland-2000 fully weighted progressive hammer action keyboard (PhA-50) feels similar to playing an acoustic piano while still having plastic keys with an ivory grip. The technicians designed the PHA-50 at Roland, and you'll find the keyboard on many of their keyboards.
The hammer action also assists with the escapement feature, making quick repetitive sounds and not having to wait for the keys to come back up. It makes the vibrations feel realistic, which can be difficult.
The keys feel very good and are just a little lighter than ones on upright pianos, which is needed because of the many sounds that the RD-2000 has. Another great feature the keyboard has is the escapement that's attributed to its hammer action. You can easily feel when the escarpment triggers a little bump you can feel.
Some experts believe that you have to choose between hammer action keyboards and weighted keys. This is not the case with the Roland RD-2000; they offer a  hammer action keyboard and weighted keys. They will list the pros and cons of each type and then suggest the best one to use.
Polyphony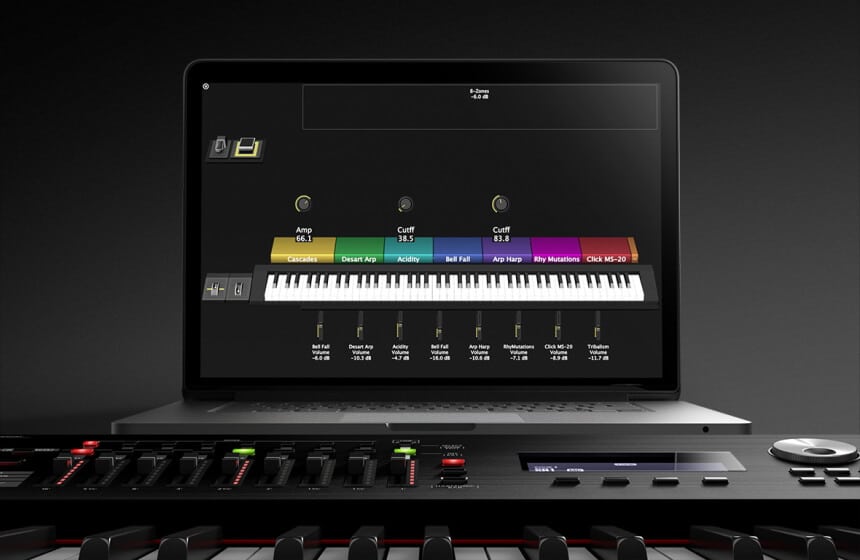 The RD-2000 has 128, not polyphony meaning it can play roughly 128 authentic sounds at once. By sounds, we mean the individual notes and the number of voices you're using on the piano. This is important with digital pianos because it's unlikely that you're only going to be playing one or two notes at once. Instead, you're probably going to play a lot more. Many people have found that 48 to 64 isn't enough once they become more serious about their music and choose to upgrade.
The 128 polyphony Trusted Source Buying a Digital Piano: What to Look For | TIME.com Sometimes a real piano just won't work. You might be a cost-conscious parent, wary of snapping up a pricey Steinway for a kid more interested in baseball than bass clefs. techland.time.com that the RD-2000 offers allow for a greater range of notes. It also has a SuperNATURAL has 128 unlimited V-Piano technology sound engines, with full keys. Not all digital piano players will understand the importance of polyphony, but those who have notes cut off mid-key sure understand the importance.
The RD-2000 digital piano comes with the latest technology incorporating the natural acoustic voice, rich note detail, and a dedicated sound engine with the ability to play a whole range of different instrumental sounds. This ensures that the musician is fully able to express himself and entrance his audience.
Tones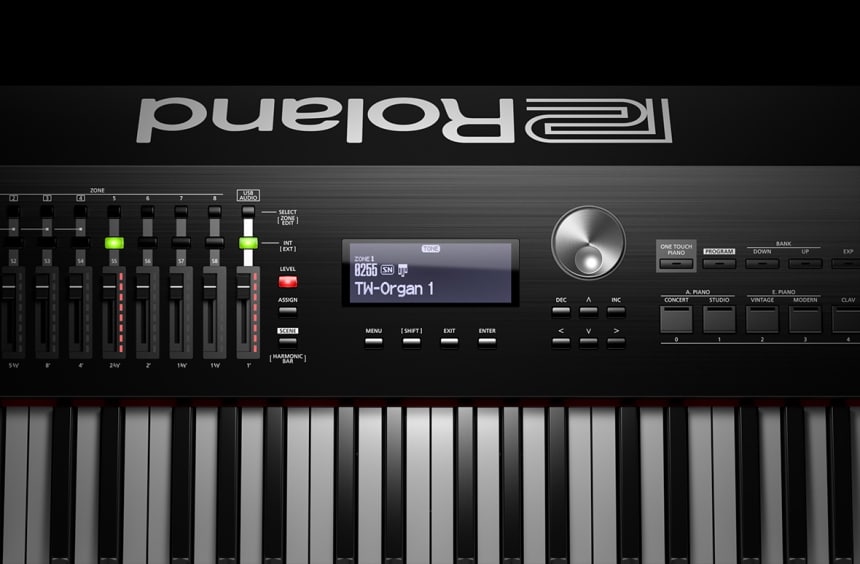 With over 1100 preset tones and all that you can make due to the V-Piano technology, pretty much are unlimited on the number of tones and sounds they can play. Because of the built-in knobs and sliders, musicians can easily change tones and sounds while playing.
The RD-2000 encompasses two independent sound engines with and a virtual tonewheel organ plus a PCM sound generator. These acoustic piano sounds are deep and rich, incorporating Rolantds latest upgraded technologies. It makes the acoustic side of the digital piano sound allows you to use the acoustic side of the paint for performances without any compromises.
The labels on this digital piano can get a bit confusing due to all of the different sounds types available, so here is a list of the most available sounds. The sounds offered by the RD-2000 far surpass what other digital pianos offer. Ten acoustic piano sounds are features in the first set of sounds and can be found under the MD tag on the display panel. The second set consists of electric piano, organs, and claves. These are located under the SN symbol. Any additional sounds you may need are available under the un-categorized. These include 1,100 different sounds such as guitars, basses, brass, strings, and drums.
There are three different categories of sound effects on the RD-2000. They include amp sims, tremolo, and modulations. The 9 faders, 8 encoder knows, and mod wheels allow you to customize the sounds to suit your needs. Because of the number of features available on this digital piano, the buttons offer multiple functions. Each of the knobs controls eight different features: rate, type, depth, feedback, tone color, drive, delay send, reverb send, pan, attack, release, cutoff, resonance, and others. You can save up to 100 different sounds, so you can quickly push a button to engage the sound during live performances.
Ways of using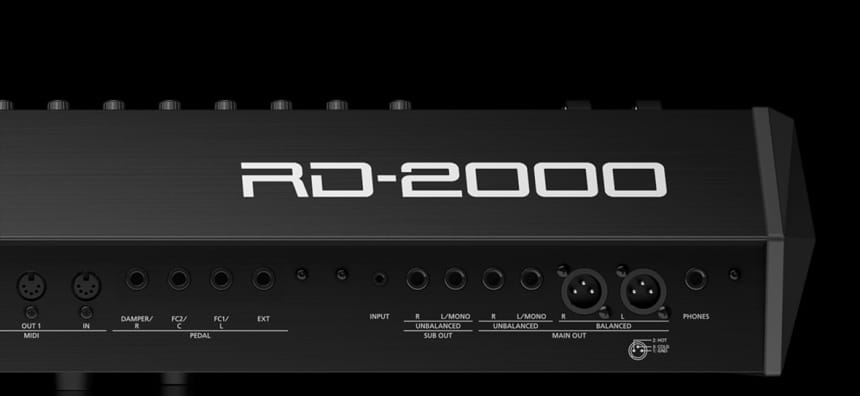 While the RD-2000 isn't a workstation, it can act as one due to the amount of control and definition that it has. It can also be used as an acoustic piano due to its high sound quality.
Ease of maintenance
It's effortless to maintain. Simply use a keyboard cleaner that doesn't contain abrasives to get dirt that's difficult to remove. Start by rubbing lightly, increasing pressure until it does. Make sure not to rub too hard and damage the keys.
Don't write on the keyboard because you won't be able to remove it.
Don't put stickers on it because they're challenging to remove, and the adhesive may discolor it.
Never use benzene, thinners, alcohol, or solvents of any kind to avoid the possibility of discoloration and deformation.
Warranty
The Roland RD-2000 comes with a 5-year warranty.
Roland will repair or replace the pianos and keyboards that failed to operate as intended if the failure is due to defective quality or materials.
This does not apply to any that you did not purchase through an authorized Roland dealer.
Price tag
At roughly $2,500, this digital piano is made for serious musicians and is out of the price range of most novice players. Plus, beginners and intermediate players would have difficulty figuring out its features and outlay.
Other features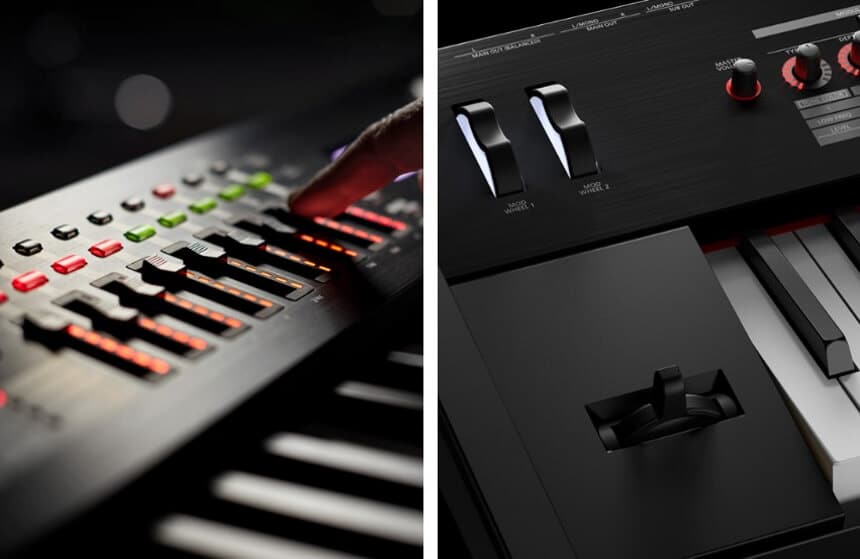 In addition, you can map sounds to different key ranges split on each layer up to 8 layers. It also has reverb x 9 (42 presets), Chorus x 17 (88 presents), Inserting effect x 48 types (267 presets0, Master EQ (5 brands). It also comes with nine sliders, eight knobs, a pitch bend/modulation lever, and two modulation wheels. With the new Scene function, you can save up to 100 different recordings and call them up with a single button while performing.
The headphones that come with the Roland RD-2000 are professional-grade and are closed back, over the ear with high-quality audio. They are easily adjustable to ensure proper fit, plus you can replace the earpads to provide long-lasting comfort.
The Roland RD-2000 offers extensive foot control featuring four pedal inputs that can be configured for damper pedals and expression pedals. A DP-10 is included with the purchase.
An article in the BBC news suggests Trusted Source How MIDI changed the world of music It's 30 years since the development of technology that allowed synthesisers and drum machines to be connected to computers – and since then MIDI (Musical Instrument Digital Interface) has revolutionised the world of music recording. www.bbc.com that MIDI created a whole new world of digital pianos by allowing you to connect to computers that are fast enough to sequence notes. Roland was one of the first manufacturers to add this to their digital pianos, and the RD-2000 is no different. You can easily set up the MIDI by direct USB connection or using a miDI or Audio MIDI interface.
| | |
| --- | --- |
| PROS | CONS |
| 88 fully weighted keys | No built-in speakers |
| PHA-50 keyboard | The small display makes it difficult to see |
| Very durable | Not enough spacing between the controls |
| Easy to transport | Faders feel cheap |
| 8 zone layering and splitting function | |
| V-tech piano and superNATURAL | |
| Variety of sounds and effects | |
Conclusion
Throughout this review of the Roland RD-2000, you have been able to read about the pros and cons and have enough information to determine if this digital piano is the one for you. With its advanced features and its impressive features, it's well worth the money. Plus, it has the ability to replicate authentic sounds yet still has the feel of a grand piano.
References
1.
Buying a Digital Piano: What to Look For | TIME.com
Sometimes a real piano just won't work. You might be a cost-conscious parent, wary of snapping up a pricey Steinway for a kid more interested in baseball than bass clefs.
2.
How MIDI changed the world of music
It's 30 years since the development of technology that allowed synthesisers and drum machines to be connected to computers – and since then MIDI (Musical Instrument Digital Interface) has revolutionised the world of music recording.