If you are looking for a traditional-looking piano with a great sound, then Korg SP series is one of the most reliable options out there. In this Korg SP-190S review, we'll look at the piano in depth to see if it's the right fit for you.
As a company, Korg has always been an exception to the world of digital and electronic instruments. With several extended periods of creative innovation, they have consistently supplied a range of instruments with superior tone quality and touch affectability, making its competitors envious.
With the SP-170S, Korg has set out to reduce all of the extraneous fluff found in many digital pianos, focusing instead on the most crucial features, such as a pleasingly realistic sound.
Specifications
| | |
| --- | --- |
| Type | Natural Weighted Hammer Action (NH) |
| Number of keys | 88 |
| Touch sensitivity | Light, Standard, Heavy |
| Polyphony (Voices) | 120/ 60 (Stereo) |
| Amplifiers | (2) 9W |
| Speakers | (2) 10cm x 5cm |
| Dimensions | 51.65 x 12.8 x 5.67 in |
| Weight | 26.45 lbs |
The Korg SP-170S is an improvement over their last model, the Korg SP 170.
While the Korg SP170 was a fantastic product for the majority of its users, the company chose to release a variation sooner than expected.
Design
Once you start playing, the Korg SP-170's sleek and streamlined look will impress you. The front display contains a Power button, Sound button, and a Piano Play button, rather than a mishmash of controls. The SP-170S is small and light enough to fit into smaller spaces.
Keyboard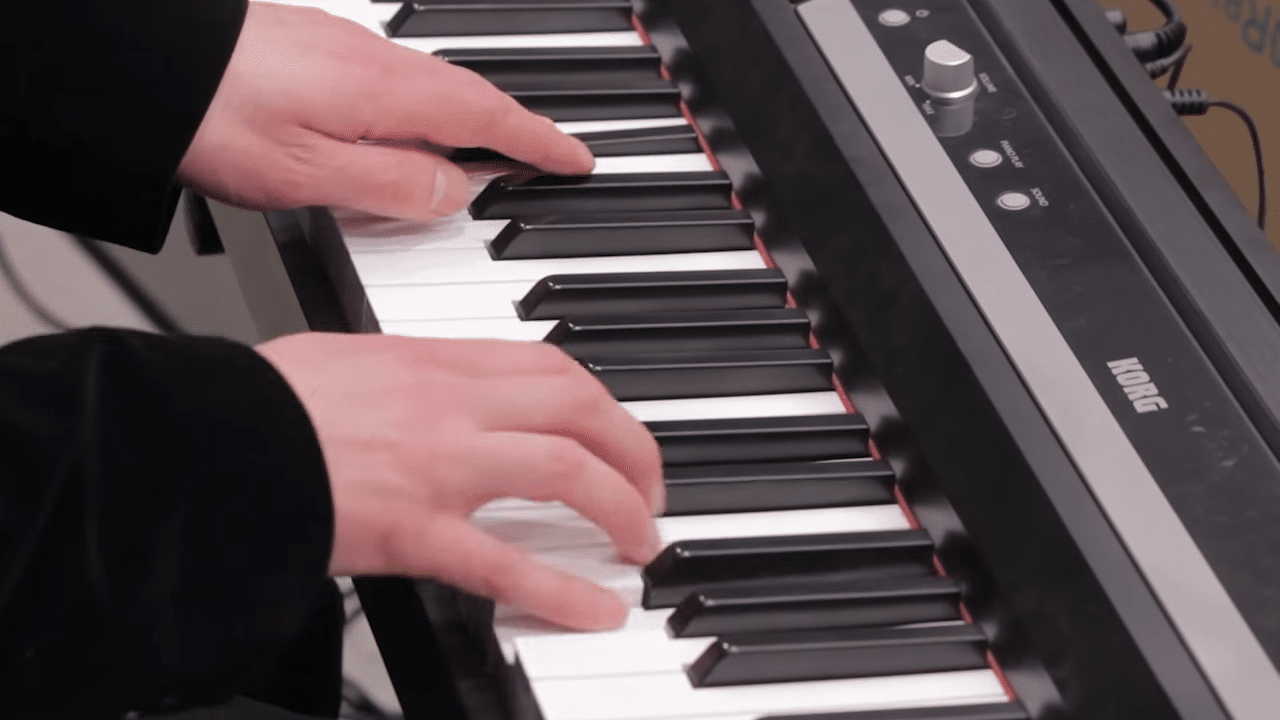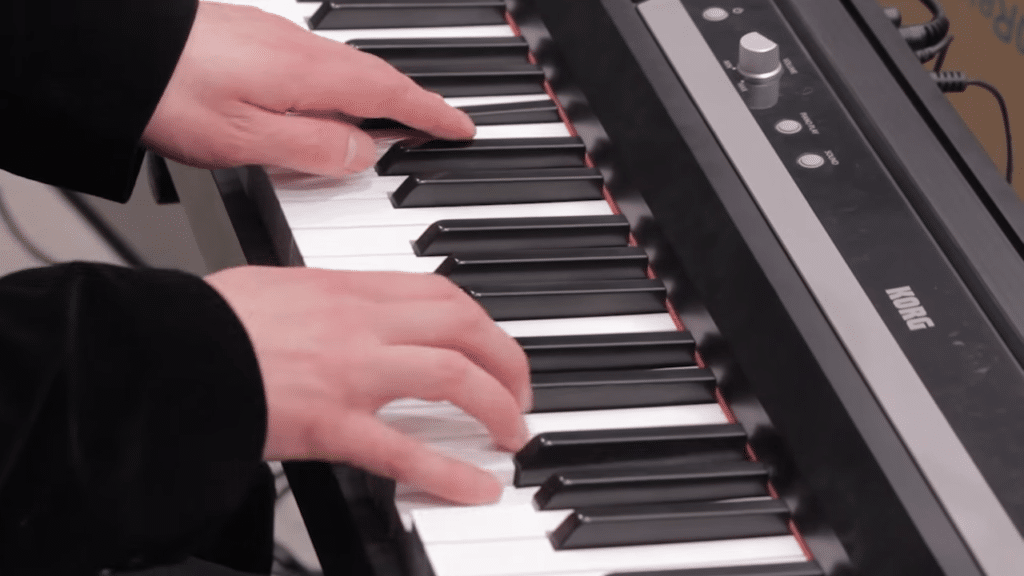 The SP-170S has an 88-key keyboard with black and ivory white keys and red velvet at the ends. Like a traditional piano, the keys are fully weighted, with the upper note being lighter and getting heavier as you move lower. The ability to change touch sensitivity allows you to tailor the response of the keys to your preferences, creating a more personalized experience.
Sound
You can play 10 premium sounds with the SP-170S, including harpsichord, electric piano, and organ. It also includes stereo sampling technology that replicates the sound and feel of a high-end grand piano.
The individually programmable reverb and chorus effects round out the sound of the SP170s. The reverb effect lends a sense of vastness to the piano's sound, while the chorus effect adds warmth and a sense of movement. Overall, the sound quality of this Korg upright piano is excellent, and it is sufficiently realistic for any of your performances.
Speakers and Amplifiers
The upgraded stereo system is one of the most noticeable improvements to the Korg SP-170S. To get a better sound out of the 170, you are usually required to attach an amplifier. With the SP-170S, this is not the case. The unit's overall structure has been overhauled to better express resonance and tones, and two 10cm x 5cm oval speakers have been added.
Key Features
The instrument comes with ten high-quality sounds that can be used in performances. It contains a quick play button that allows users to quickly return to the basic piano tone.
The touch sensitivity of the instrument can be altered in three levels to accommodate individuals who play heavier or lighter on the instrument.
Alternative shaping of the original tones is also possible thanks to an added chorus and reverb feature.
The high-quality speakers produce a sound that is both spacious and substantial. In addition, the keyboard housing is designed to complement the improved sound quality of previous generations.
Controls and Ease of Use
Keyboards can become quite complicated. If you're just learning to handle the piano, mastering a set of sliders and knobs can be intimidating. The good news is that this isn't going to be a problem with the SP-170S. With this model, they managed to keep the interface to a minimum level. The system tones can be navigated using a simple procedure. There's also an option that instantly returns you to the preset sound. If you get stuck in the features, you'll be able to quickly return to your chosen setting.
Connectivity
This piano has MIDI connectivity, which is fantastic as it allows you to connect the piano to your computer or phone via MIDI and use it to control virtual instruments. You can also use MIDI to connect your computer or phone to interactive piano lesson programs, making it easier to learn how to play the instrument.
Accessories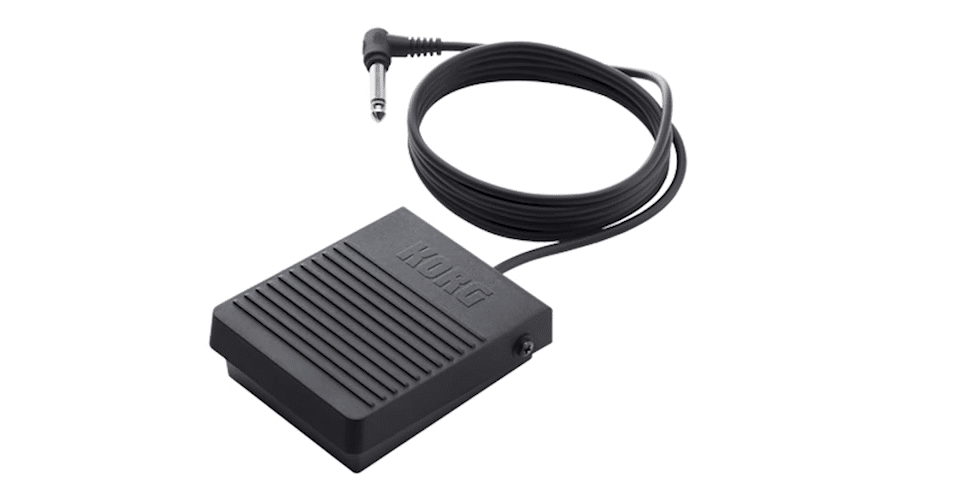 There are two headphone ports included with the piano, which are great for individual lessons or duets. To round off the set, a damper pedal and a music rest are also supplied.
An AC converter and a pedal switch are also included. The AC adapter is for your power source, so you'll need it if you wish to use the keyboard.
Price
The Korg SP170S piano's primary benefit is probably its pricing. This machine can be purchased anywhere for between $450 and $600. For all of the capabilities of this device and the clear professionalism behind it, that's a fairly reasonable deal.
Warranty
The Korg SP-170S comes with a one-year warranty, which is great news. So, if something goes wrong or the instrument does not perform as expected, you may get it fixed quickly and easily!
Korg SP-170S in Short
The standard 88-key design closely resembles that of a traditional piano
The single sound button allows the user to choose from up to ten different sounds
A user can choose from up to three different touch sensitivities thanks to the adjustable hammer weight
A stand that fits properly is offered as an option.
Buttons for reverb and chorus
For simultaneous listening, there are two rear-mounted headphones
10 pre-programmed sounds on this versatile musical instrument
2x 10 cm x 5 cm internal speaker sound system
Who Should Get This Digital Piano?
The keyboard is an excellent choice for musicians who have limited room.
Beginners will enjoy it as well since it will help them improve and refine their skills in preparation for the huge acoustic piano.
PROS
CONS

It has a great feel to it and produces high-quality tones.
Ideal for folks who have a limited amount of space and a limited budget.
It's lightweight, light, and easy to move.
It's reasonably priced.

Rather than being included in the bundle, the sustain pedal is sold separately.
The piano's housing is also not included.
Alternatives
Although there are few options at the price of the Kord SP-170S, there are a few in the digital pianos for the beginner's category that might be compared to it.
Korg SP-170S vs. Alesis Recital
Alesis may not be a household name in the digital piano world, but they've created a reputation for themselves in the digital audio world. The sound quality of the Alesis Recital is perhaps its best feature. While there are just five noises to choose from, they are all crisp and clear, which is excellent for beginners. The single sound button on the Korg SP-170S, on the other hand, allows the user access to up to 10 different sounds.
Alesis' 88-key keyboard is semi-weighted and has customizable touch sensitivity, providing a satisfying touch experience. The SP-170S has an 88-key keyboard with black and ivory white keys and red velvet at the ends. Like a traditional piano, the keys are fully weighted, with the upper note being lighter and getting heavier as you move lower.
Korg SP-170S vs. Yamaha YDP184
Yamaha is undoubtedly one of the most well-known brands of both acoustic and digital pianos. Korg also has a reputation for itself in the field of electronic musical instruments. We'd say Yamaha is the more well-known brand, but when it comes to digital pianos, the greater name doesn't always imply the better option. To put things in perspective, the Yamaha YDP184 costs a few hundred dollars more than the Korg SP170S.
Korg SP-170S vs. Yamaha P45
The Yamaha P-45 is a slight improvement over the Yamaha YDP184.
When comparing the Korg SP-170S and the Yamaha P-45, the first thing to note is that they are two digital pianos that appear to be unequally matched at first glance. However, there are some commonalities that allow them to be compared. They both have an 88-key keyboard, as well as excellent sound from high-quality speakers.
The Yamahas are, without a doubt, excellent alternatives for novices; they're not particularly complex digital pianos, but they're also more expensive than the Korg. If you're a novice on a budget, the Kord SP-170S is a fantastic option.
Conclusion
Our Korg SP170S review shows that it is an excellent piano for those who prefer a clear and concise keyboard that gets the essential details correct. This piano's key motion is really accurate, and the inclusion of two different live-recorded piano sounds is a plus point. Overall, this is a high-quality piano that would be suitable for pianists of all levels.